As one might expect, various badges were worn by Game Wardens, Deputy Wardens, Reserve Wardens and others over the years.
Thanks to the hard work by representatives from three Departments within the Resources Agency, a Sesquicentennial Badge was created and made available to officers from those three departments; the Department of Forestry & Fire Protection, The Department of Parks and Recreation and the Department of Fish and Game in 1999 & 2000.
In addition to creating the special badge, they also compiled information on the badges worn by each of their respective agencies over the years and provided a copy of the book to each officer who purchased one of the special badges.
We all owe a special thanks to Park Ranger Mike Lynch, Game Warden Doug Messer and Firefighter Steven D. Huntington for their efforts.
The pages that pertain to the Department of Fish and Game are shown below.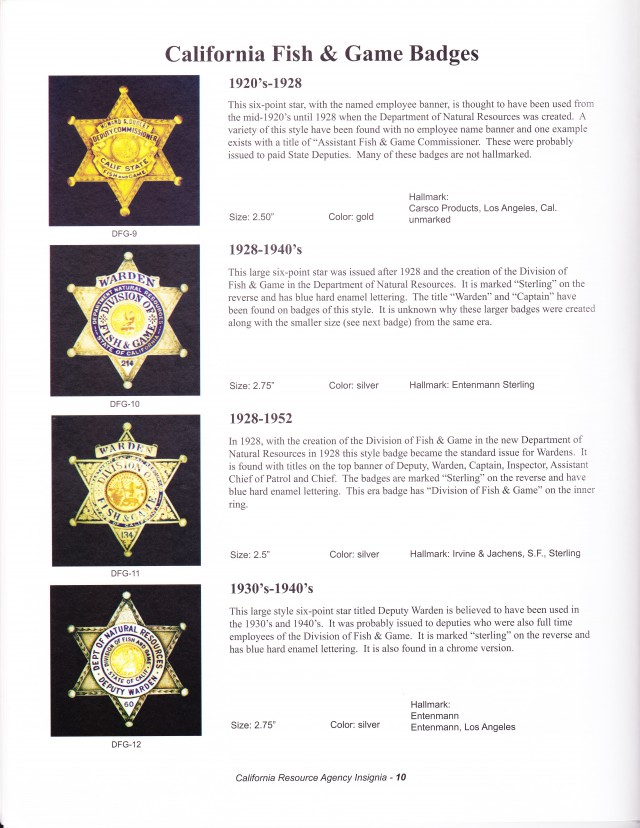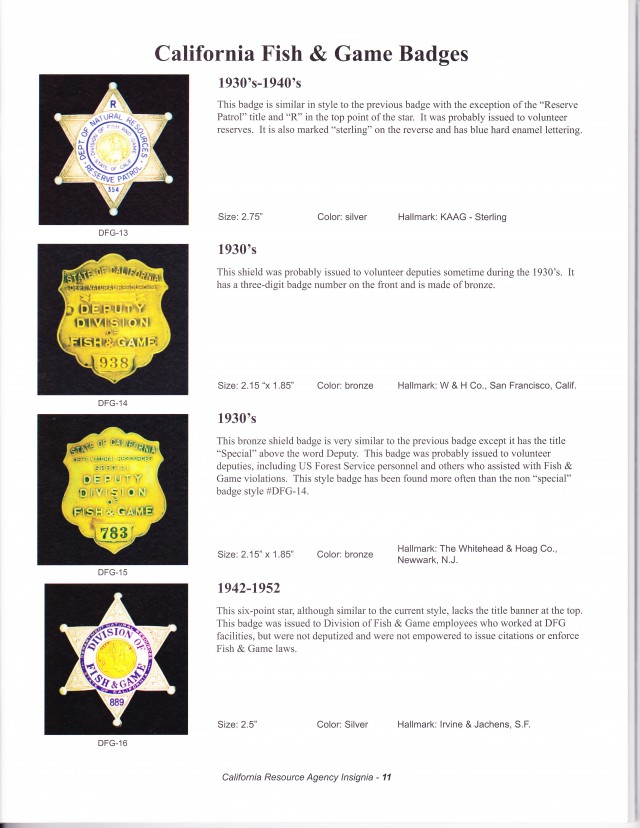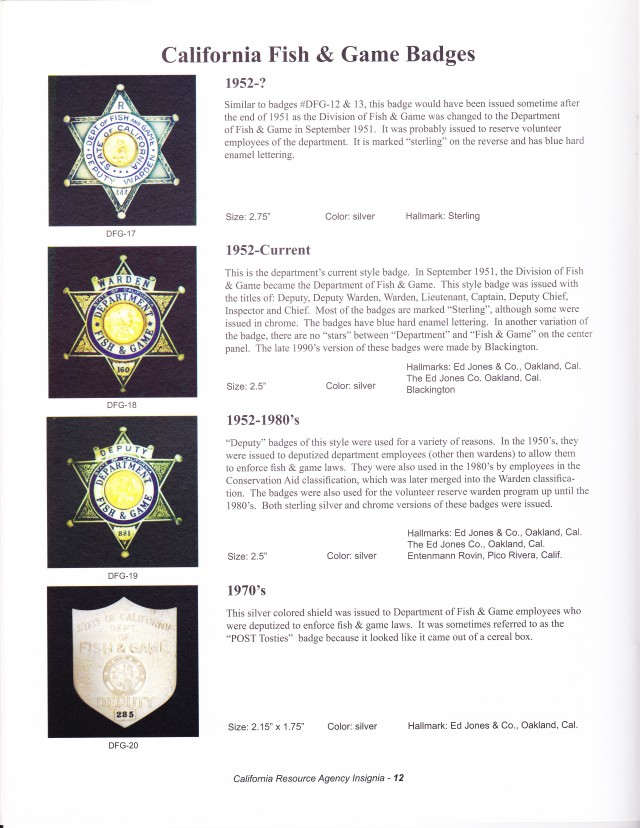 Pictured below is thought to be an early hat piece worn on the officer's dress uniform hat. We think it was used in the 1920's &1930's which is earlier than the hat pieces shown in the document below. A special thanks to Richard Bower for taking the time to contact the Department regarding this important part of our history.