Photos from the Warden BBQ at Tyler Young's Ranch on May 20, 2017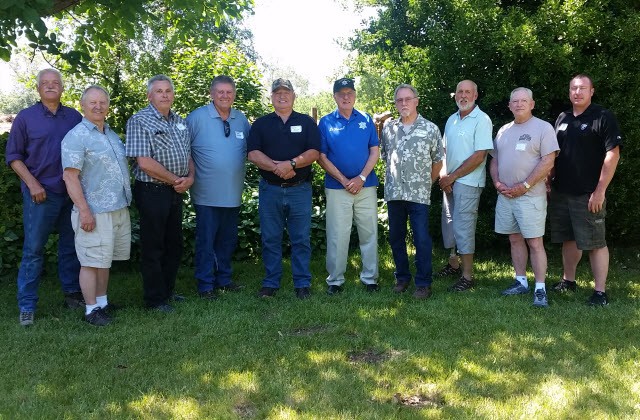 L-R: Tyler Young, Jack Edwards, Bob Orange Jr., Don Miller, Terry Hodges, Frank Russell, Doug Buchanan, Steve Arrison, John Ortman, Steve Ortman.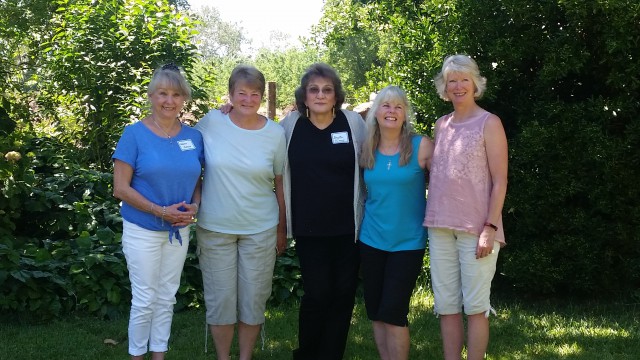 Sandy Grady, Patty Miller, Bridgett Russell, Ellie Young, Coleen Arrison
Do you recognize the warden getting the Lifesaving Award from the Chief back in June 2004? She is an Lt. and still working but he is retired and that is a photo of him below as a kid.
Walt & Marci Mansel
 Will Bishop, Tom Stone & Mike Matirko
Doug Buchanan, Ron Perrault, Gil Berg
Karen Bishop & Jackie Berg
Gyda Buelna & Karen Bishop
Mike Buelna
Karen Bishop, Jackie & Gil Berg
Ron Perrault & Herb Janney
 Morgan & Margaret Akin and Tracey Edwards
Here is a photo of warden class of 1959 from Hank Hoover. Can you name them???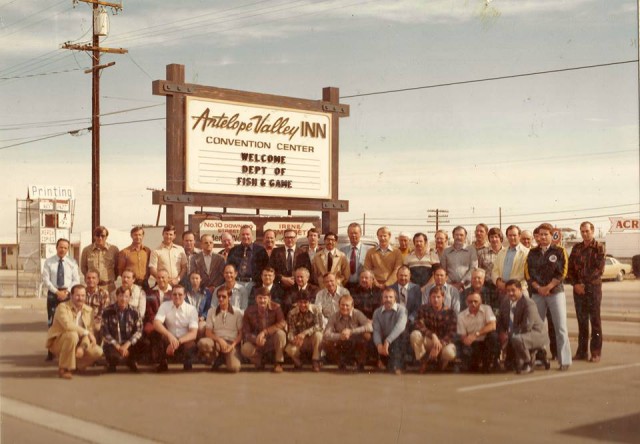 1980 AOT